Standard Tire Cart
The MK Technologies' Standard Tire Cart is perfect for tire storage in the shop or at the track. The cart is sturdy yet lightweight and can be quickly disassembled and stored flat by simply removing the horizontal connecting tubes. The standard model rolls on heavy-duty casters. The standard size Tire Cart will hold three complete sets of GT race tires.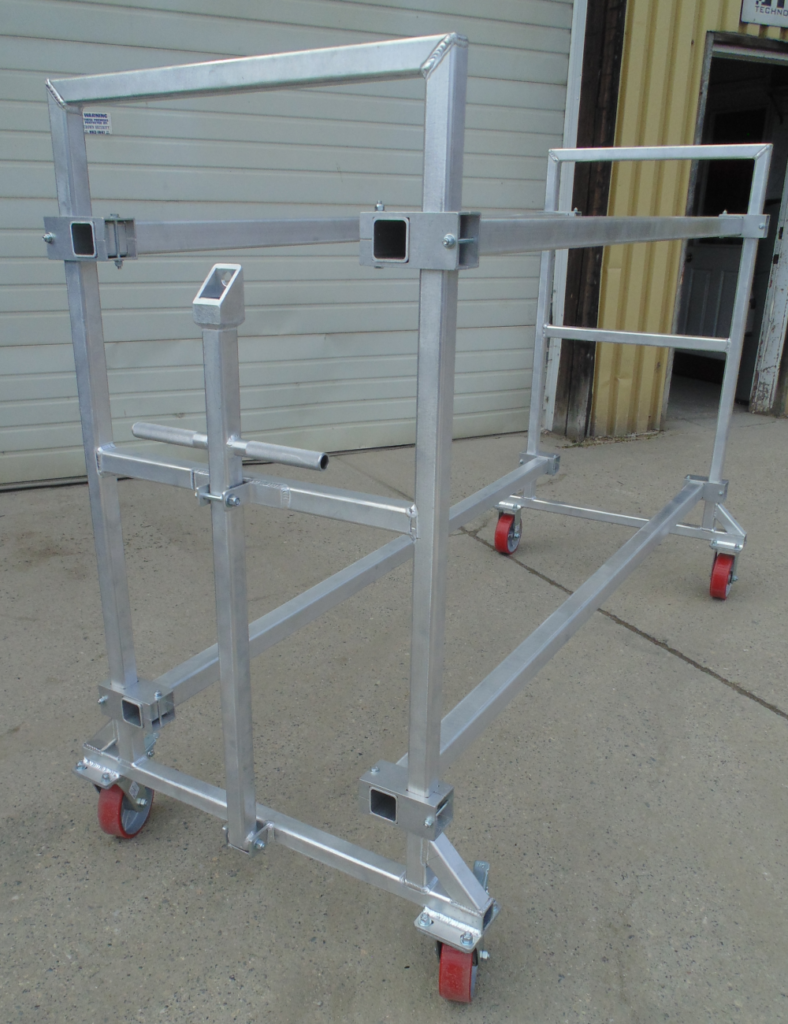 Foam-filled Pneumatic Tires
Our pneumatic tire Tire Cart model is perfect for towing behind an ATV or golf cart. If towing your tire cart is a necessity, MK Technologies can provide smooth-running 8" foam-filled pneumatic tires.
Optional Nitrogen Bottle Storage
MK Technologies' Tire Carts can optionally be modified to carry two full-sized nitrogen bottles at the base of the cart as shown below.