Toe Boards
The MK Technologies toe board is designed for use with any parallel string toe bar system. The board ensures easily repeatable toe measurements and can double as a camber gauge with the addition of a digital protractor on the back. Cover all of your alignment needs with one tool.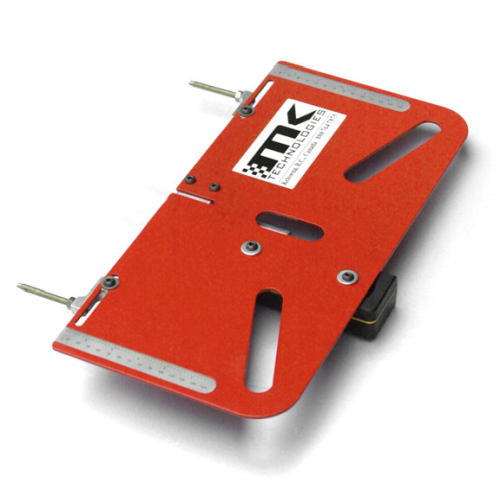 Caster/Camber Gauges
MK Technologies is able to provide caster/camber gauges from many different sources, including Longacre and Intercomp. We have recently started providing a new system by Sharp Align, which is a digital gauge that connects via Bluetooth technology to your smart phone, automatically reading caster and camber values on the car you are measuring. Stay tuned for more developments with this gauge system. If you'd like to discuss the optimal gauge for your application, please contact us.