Steering Lock for Radical SR3
MK Technologies has developed a steering lock for the Radical SR3 sports racer. The steering lock clamps onto the steering shaft and has adjusters on either side to allow zeroing of the steering angle with the on-board diagnostics. Brilliant!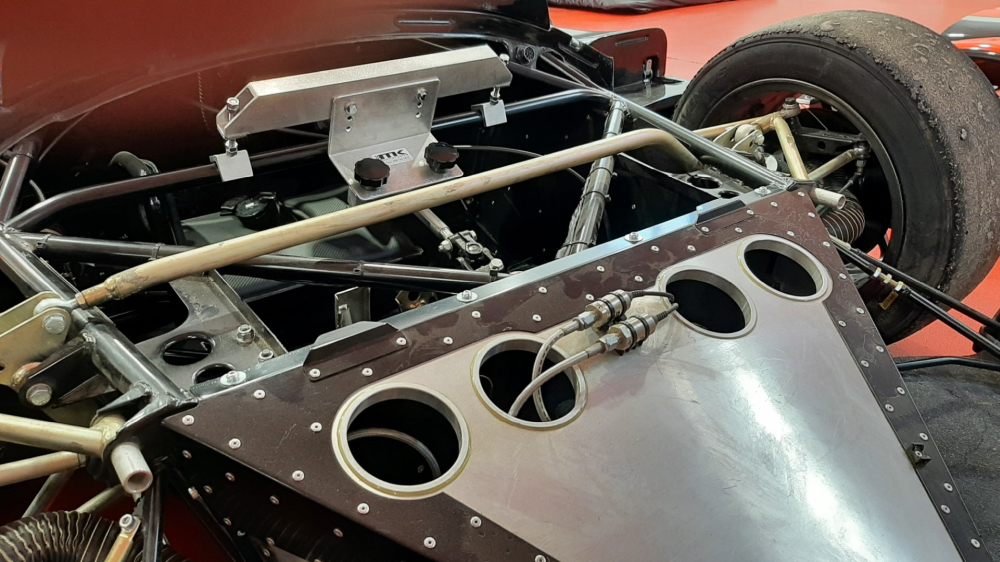 Toe-board Magnetic Mount
This mounting bracket incorporates a large magnet to attach your toe-board to a steel plate (set up wheel accessory) for fast accurate work. The bracket angle is adjustable so you can easily level your toe-board.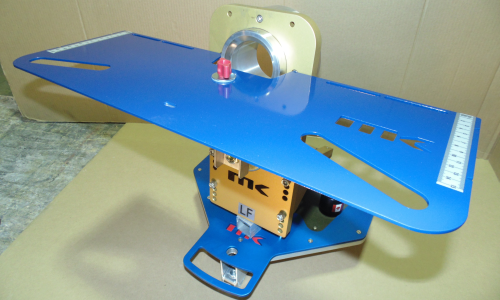 Setup Wheel Steel Plate for Magnetic Mount
MK Technologies can add a steel plate on the front of your setup wheels to provide a mount for caster/camber gauges or toe-board attachment.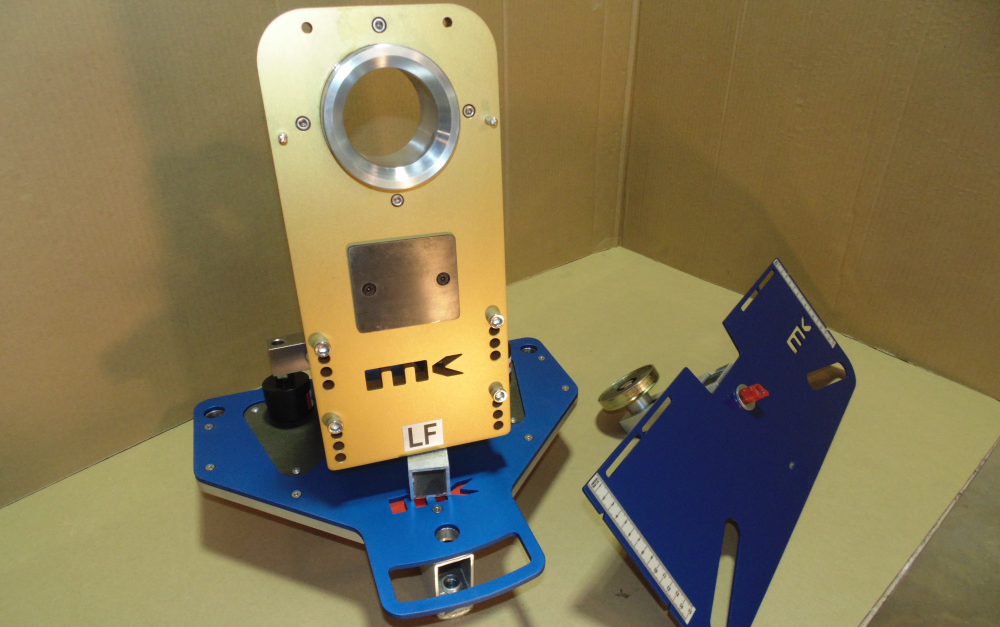 Setup Wheel Calibration Tool
This simple tool makes short work of adjusting your set up wheel height to suit your car. Use the standard ruler that is included on the body of the tool or we can build a micrometer-based measurement device that will deliver three-decimal place accuracy.