MK Technologies provides an extensive array of accessories for the MK Scale Platform Systems.
Laser Leveling System
The highly accurate MK Technologies Laser Leveling System can be adapted to any MKT Scale Platform and features the following:
An excellent self-levelling laser with a 360* green LED beam
A laser mounting table to help establish the height to direct the beam
Machined cylinders (laser targets) with grooves that "light up" to indicate that the levelling point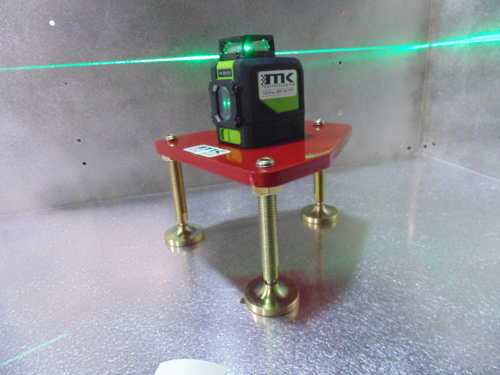 Platform System Cart
MK Technologies has built many different types of platform carts over the years. Call us for more information on our platform carts.
Standard Cart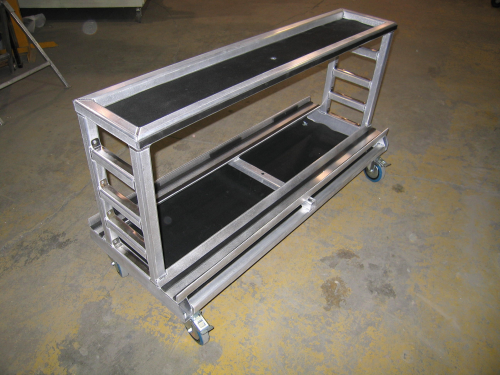 Custom Carts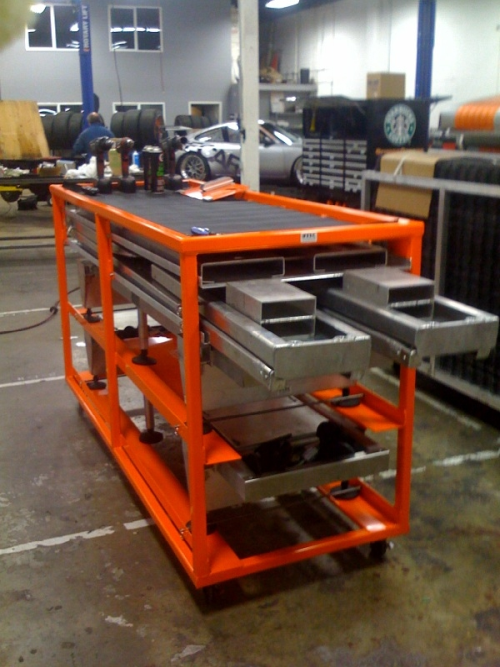 Ramps and Bridges
Extra or replacement bridges and ramps for our scale platforms are available in standard sizes, or can be custom made to order.
Adjustable bridges
Our Adjustable Bridges allow you to set up your platform to accommodate the wheelbase of virtually any vehicle. This is an easy and inexpensive way to get even more value from your MKT platform. Adjustable Bridges can be purchased separately for an existing platform or as an upgrade from standard fixed-length bridges when purchasing a new platform.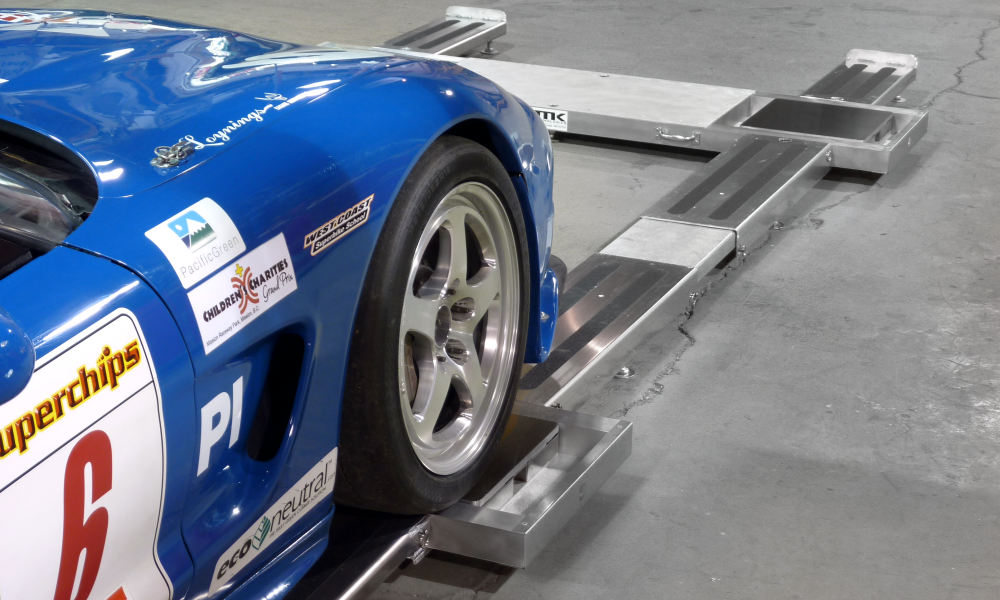 Hinged Ramps
We've designed our Hinged Ramps with formula cars in mind. The hinged end of a ramp has a support foot under the ramp to level so as to allow cars with extremely low ride heights to make an easy climb onto a scale platform. Typically, only formula cars can accomplish this due to the lack of bodywork between the wheels.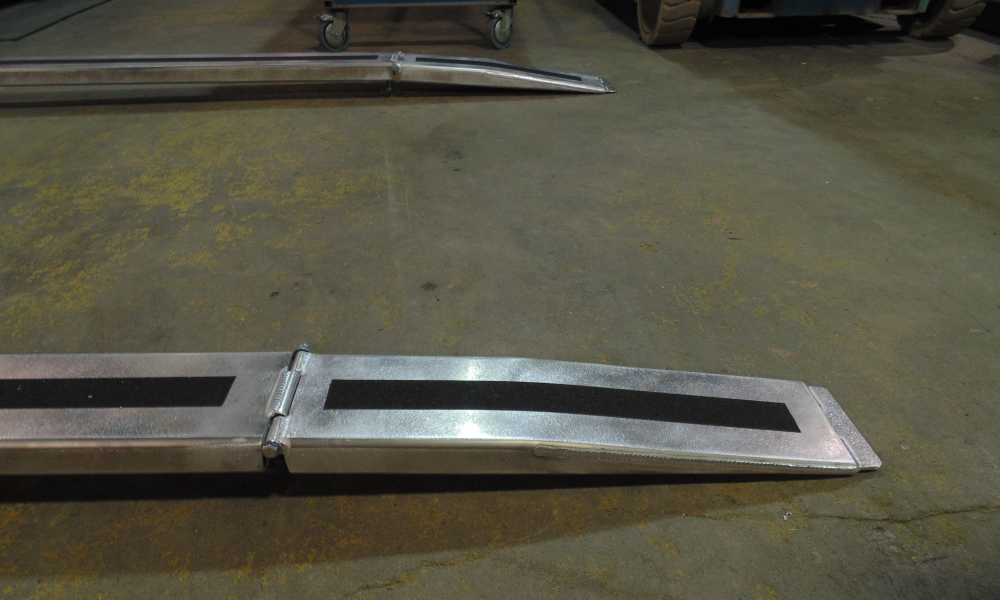 We also build a reverse-hinged ramp, this hinge allows the wedge-shaped lead in part of the ramp to rest on the ground. The low-slung splitter of a GT car can glide over this section, the car rising as it rides up the wedge section, until the splitter can climb the ramps onto the scale platform without bottoming on the ramp.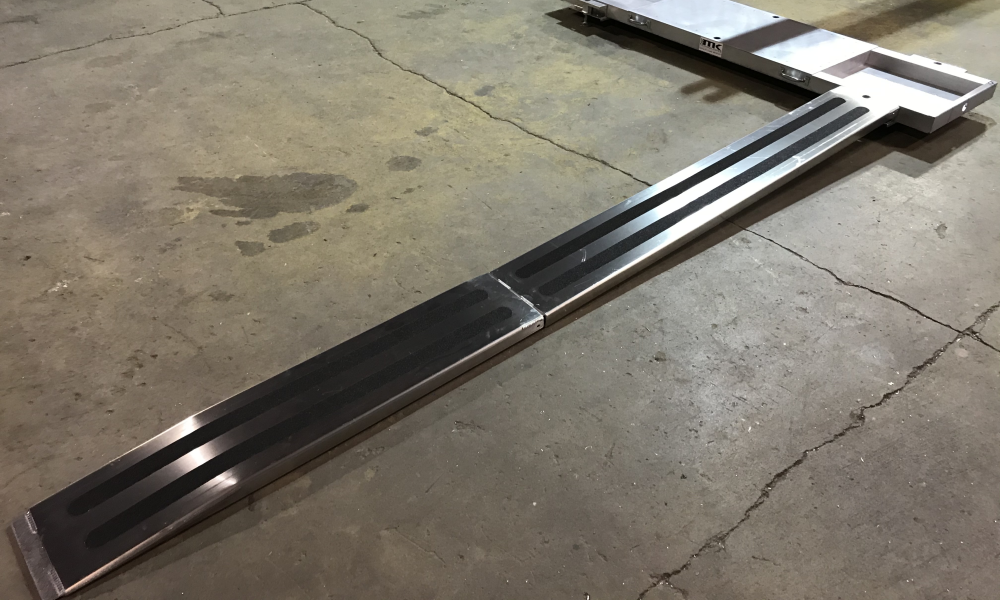 Scale Platform Leveling Foot Extension Kits
Sometimes you need extenders to make up for ground that is not very level. Here are three ways to do that.
1. Threaded extenders
Here's a simple yet effective set of extenders that you can attach to your scale platform leveling feet. (The levelling feet shown in the photo are not included.)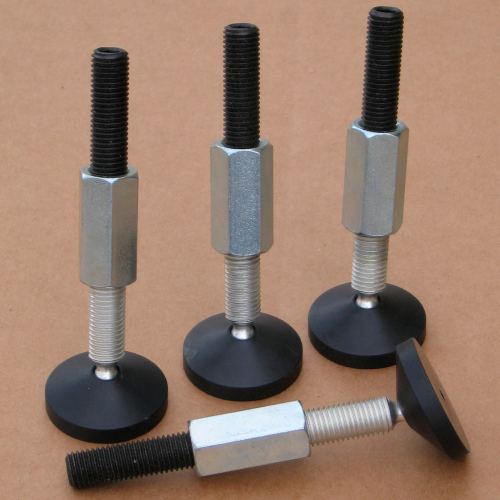 2. Stackable Cups
Another way to extend a levelling foot is to stack "cups" of aluminum underneath. A set of these stackable aluminum cups consist of one each 1", 2" and 3" thick .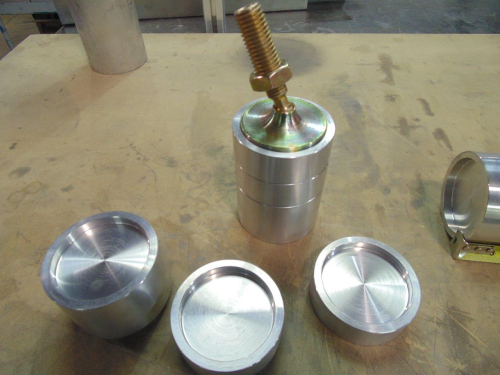 3. Phil's Magic ZeD 2.2 Levelers
Phil Picard came up with this idea for raising up, or simply levelling a set of ZeD 2.2 scales on uneven ground.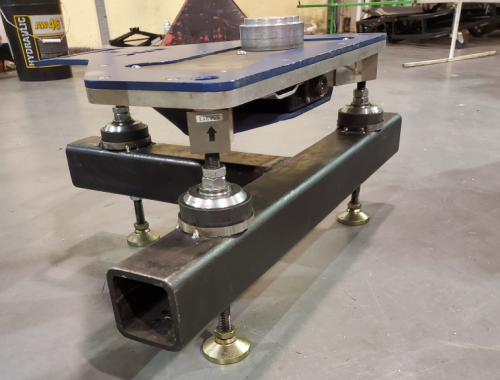 Storage Brackets
Our Platform Storage Brackets are made of aluminum and can be mounted on the wall of your shop or trailer to keep your platform safe and out of the way when not in use.

MKT has two sets of brackets available; one set for pontoons, and one set for ramps (sold separately).
Scale Pontoon Brackets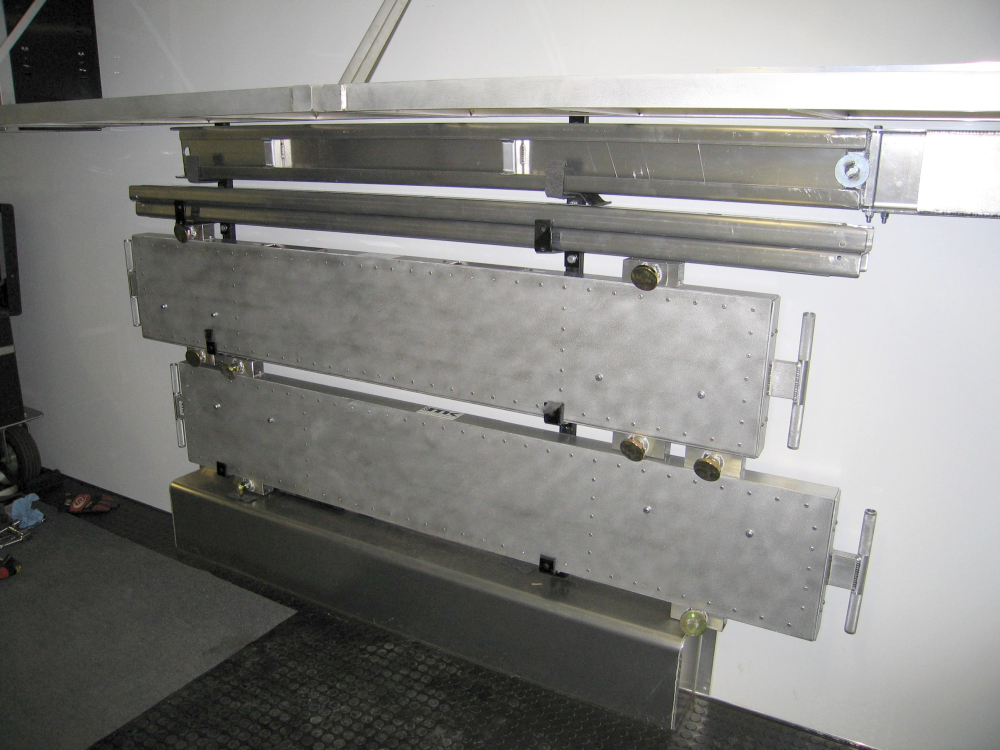 Ramp Brackets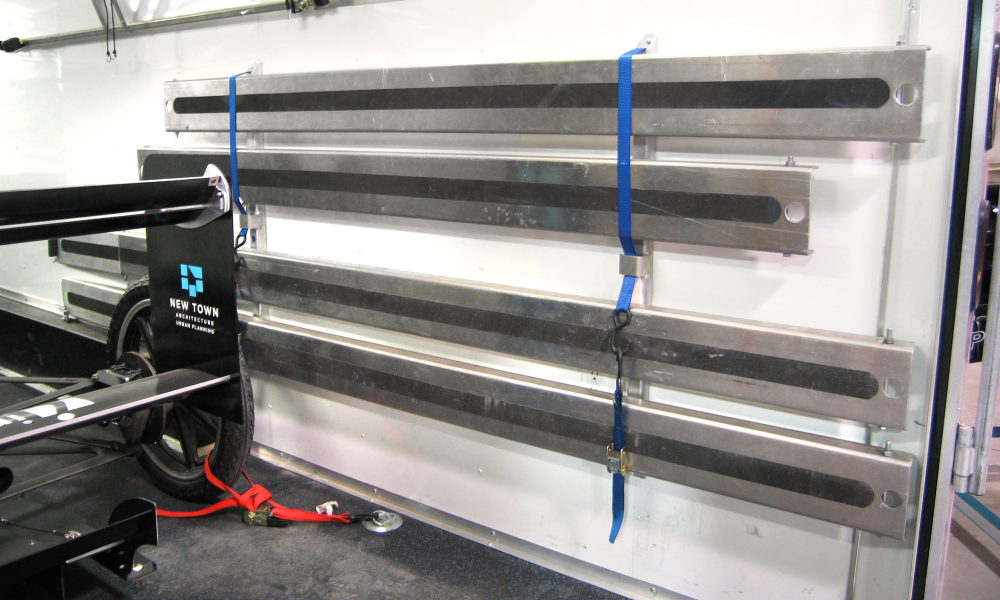 Air Jack Landing Pads
MK Technologies Air Jack Landing Pads allow your car's air jacks to be used while on one of our scale platforms. Each set of pads is built specifically to suit your vehicle and platform.
Turntables
MK Technologies' turntables are part of a complete system designed to turn an MKT platform into the ultimate precision alignment system. The system starts with the turntables mounted on our own ZeD zero-deflection wireless scale pads. Next, add Longacre's Side Slider Scale Pad Rollers and create a completely bind-free setup.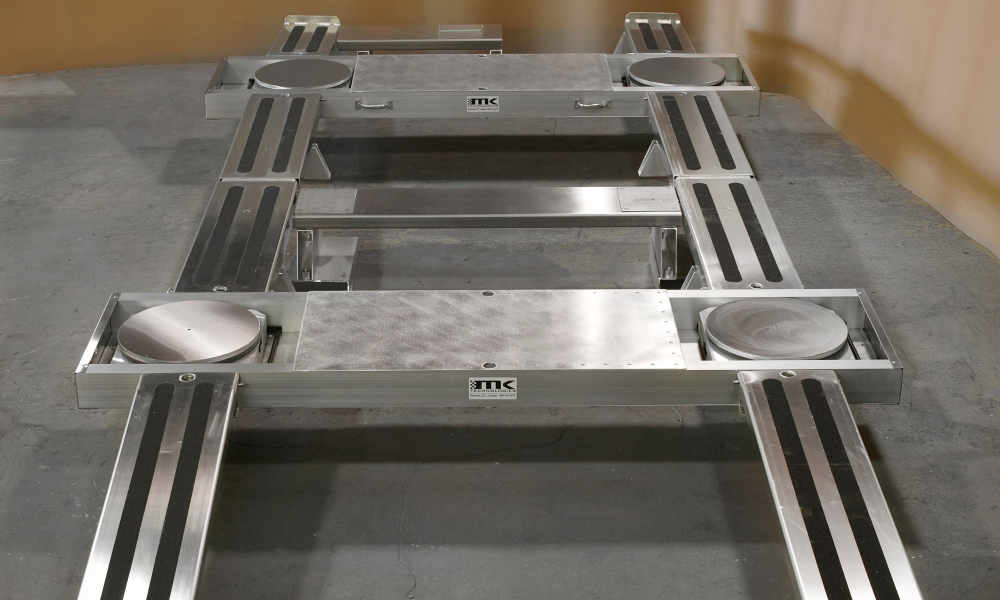 Custom Graphics Package
Don't let all the available space on your scale platform or roll off trays go to waste. Take full advantage by putting our Custom Graphics Package to work for you.
Whether you match your car's livery or give added placement to your sponsor logos, you'll add a look of professionalism while protecting the surface of your platform.
And if you end up changing colors or sponsors down the road, the tough vinyl material can be easily removed and replaced with your new design.